Saturday saw the cream of the retail crop descend on the stunning Great Southern Hotel in Killarney to see Ireland's top retailers and the winners of the 2019 Retail Excellence Awards revealed.
Brown Thomas of Grafton Street scooped the top two awards of the night, taking home the title of 'Retailer of the Year' and 'National Store of the Year'.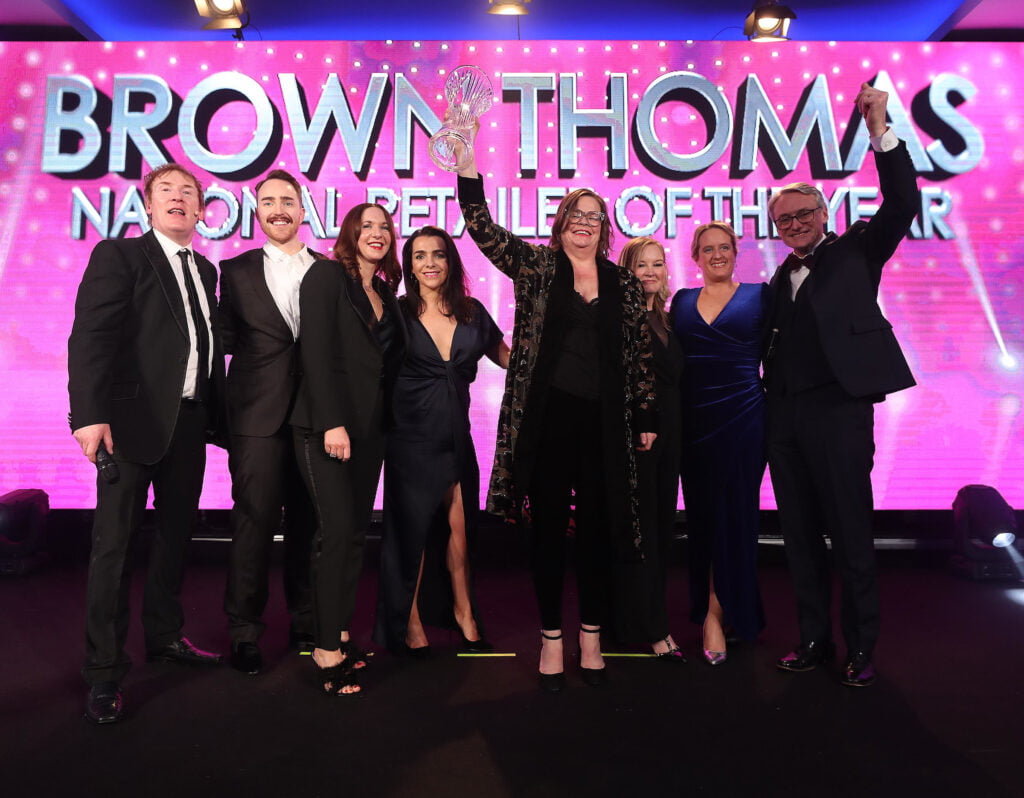 The other Top5 Store winners included Arboretum, Carlow, Hook & Ladder, Limerick, Petstop, Limerick and Windyridge Nursery & Garden Centre, Dublin. Other awards included Best in Ecommerce which went to Vaughan Shoes and Retail Industry Advocate of the Year which was awarded to Enterprise Ireland. The great city of Cork was named as Ireland's Friendliest Place.
Celebrating excellence across retail, the awards also highlighted exceptional talent within the retail industry. Excel CEO Barry Whelan was delighted to be asked to resume his role as Head Judge for the Manager of the Year and Rising Star categories.
Barry says "The standard of entry for Manager of the Year and Rising Star, is always very high but this year, in particular, was exceptional. The level of energy, passion, drive and innovation on display from retailers around the country is really exciting."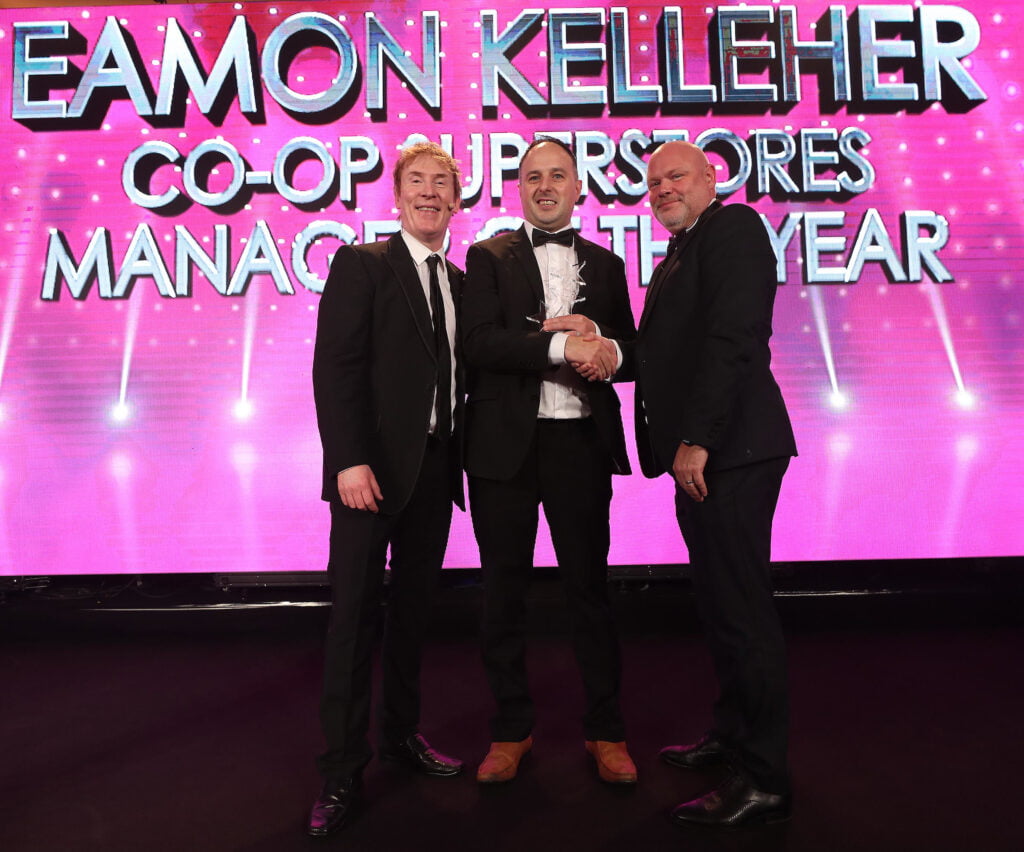 Barry was delighted to present Manager of the Year to Eamonn Kelleher of Co-Op Superstores while Eoife Clarke of Golden Discs took home Rising Star of the Year.
"We are delighted to recognize and award the very best in Irish retail We are particularly pleased that across all of our categories of awards Irish retailers, both big and small, urban and rural competed to deliver that exceptional standard of service to customers regardless of their size."
Excel Recruitment would like to say a massive congratulations to each of the 2019 Retail Excellence Award winners. Each of the winners and shortlisted stores and managers represents the best in the retail industry in Ireland. All show an unquestionable commitment to meeting and exceeding customer expectations as well as innovation in store and in-service delivery.
Established by Retail Excellence in 1997, The Awards is the biggest event in the Irish retail industry calendar and aims to promote best practice and encourage high standards in the Irish retail industry.
| | |
| --- | --- |
| National Retailer of the Year 2020 | Brown Thomas Group |
| National Store of the Year 2020 | Brown Thomas, Dublin |
| Top5 Store & National Garden Centre of the Year 2020 | Arboretum, Carlow |
| Top5 Store & Restaurant & Coffee House of the Year 2020 | Hook & Ladder, Limerick |
| Top5 Store & National Pet Store of the Year 2020 | Petstop, Limerick |
| Top5 Store 2020 | Windyridge Nurseries & Garden Centre, Dublin |
| National Electronic & Tech Store of the Year 2020 | Fun Tech Global, Dublin |
| National Book Store of the Year | Vibes & Scribes, Cork |
| National Supermarket of the Year 2020 | Garvey's SuperValu, Limerick |
| National Pharmacy of the Year 2020 | Cunningham's Pharmacy, Athlone |
| National Visitor Store of the Year 2020 | Nano Nagle Place, Cork |
| National Home / Interiors Store of the Year 2020 | Casey's Furniture, Limerick |
| National Jewellery Store of the Year 2020 | Gerry Browne Jewellers, Portlaoise |
| National Optician of the Year 2020 | McMahons Opticians, Carrick-on-Shannon |
| Retail Industry Advocate of the Year 2020 | Enterprise Ireland |
| Suppliers of the Year 2020 | MJ Flood Technology & Seachange |
| Ireland's Friendliest Place 2020 | Cork City |
| Manager of the Year 2020 | Eamonn Kelleher, Co-Op Superstores |
| Rising Star of the Year 2020 | Eoife Clarke, Golden Discs |
| Online Retailer of the Year 2020 | Vaughanshoes.ie |