Excel Recruitment's Director and ex-chef Shane Mclave discusses donning his chef whites for the first time in 12 years
It's been 12 years since I was last in the kitchen myself but as all chefs and ex-chefs will agree, your love of food never dies. So this April as I embarked on a culinary tour through Italy, Switzerland and France, when the opportunity to spend some time working in a professional European kitchen presented itself, I obviously couldn't resist.
.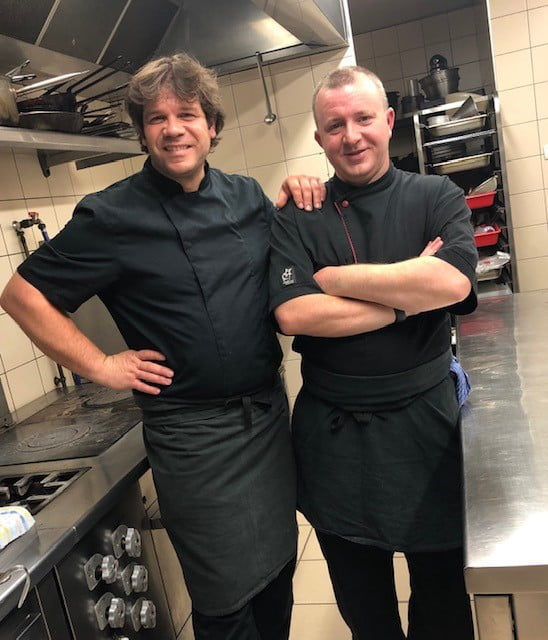 This opportunity was something I'd always wanted to do while working in hotels and catering- but the schedule never allowed. It came via my old colleague and one of my best ever temp chefs as a recruiter- Nicolas Mekkaoui. One of the greatest perks for me of working in hotels and restaurants is the ability to meet and form lasting friendships with people from all over the world. Almost all the people I count as close friends, I met while working in Temple Bar for 12 years.
In my life as a recruiter, I've had the same conversation many times with chefs returning to the kitchen after a long spell away, one where I always tell them it's just like riding a bike and all those usual platitudes. But I have to admit when it came to my turn to step back into the kitchen, the nerves most definitely kicked in when donning my apron again. The challenge for the day was catering a busy wedding in a small chateau in the French Alps near Annecy. The task at hand was a menu of traditional French fare with fresh, local ingredients. Working with such classic flavours meant the stakes were high, any mistakes I made would be easily noticed.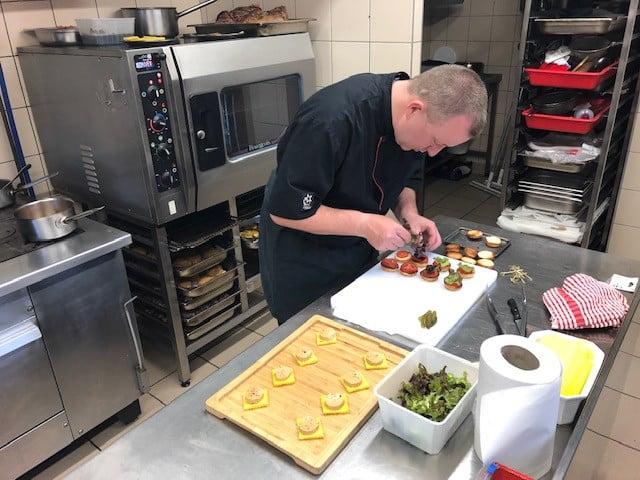 Just like back when I was working on the temp circuit, it takes a few moments to orientate yourself: opening and closing and reopening fridge doors, hunting for the secret spring you need to light the range, speed-reading the menus looking for things that you like doing or maybe want to pass on. After a minute – and a few deep breaths – you realise it's all the same dance, regardless of location and time passed. You make your list of what mise en place is needed, check numbers and meal timings and get cracking.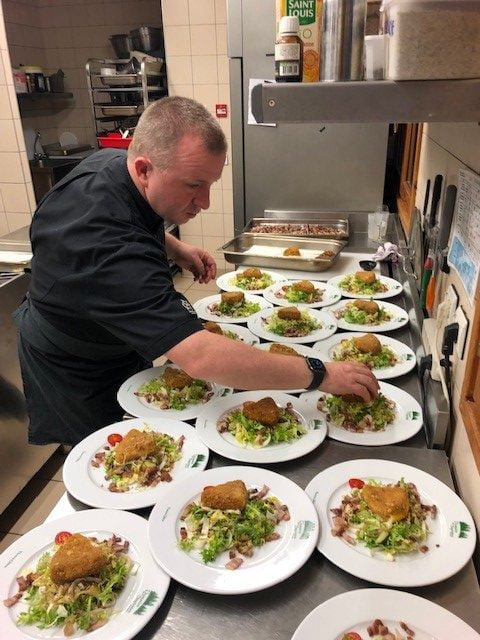 The experience was definitely a challenge but hugely rewarding, along the way rediscovering something I had forgotten. You can't mess with a recipe in France or Italy without risking being taken out the back door and possibly shot, and more importantly- why would you want to anyway?
For me the biggest difference between kitchens here and kitchens in Italy and France is the focus. Here we seem to try and do a bit of everything and in many cases end up with nothing special. In stark contrast, touring restaurants in and around Lake Como it was really simple, when you want pizzoccherri go, go to the pizzoccherri place. When you wanted lake fish, you go the lake fish place. Many of the spots we visited did not even have a menu. If it was not for my guide and old pal Francesco, I would have had no clue what food would be arriving when I sat down at each venue. Good food does not have to be complicated as long as the focus is on freshness, flavour and quality. In fact, perhaps the star meal of the trip was a dinner of freshly baked bread with fresh burrato and parma ham bought directly from the farmers and assembled on a hilltop overlooking the lake.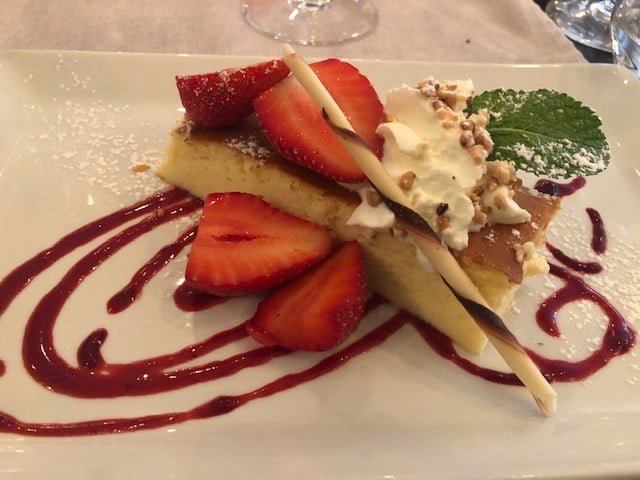 Most chefs start out their careers because of an insatiable love of food. Over the years, it is easy for this to dim due to the stresses and strains involved in working in the industry, leading to many eventually straying completely as a result of the pressures on personal lives etc.. If you are a Chef and have been out of the kitchen for a while and are interested in coming back, why not call in and have a chat with our dedicated Chef consultant, Emma Conlon. We offer the ability to work more sociable hours and can help you achieve the right work/life balance for you, while also giving you the opportunity to work in great kitchens with passionate chefs. It might just be the thing to rekindle the love of food that brought you into this industry in the first place.
To get in touch with Shane call 01-8717676 or email Emma Conlon at emma@excelrecruitment.com to discuss joining our temporary chef team.