It's 2019, and there's never been more opportunities out there for healthcare staff to gain experience, try new disciplines and expand their skill set. Joining an agency could be the best way to do just that. Healthcare Consultant Joseph Dunleavy on 5 reasons that you should be considering agency work:
Varied work
It's a great way to try out different facilities and settings in order to see what you enjoy the most. Most agencies will have a variety of different clients with varying needs. From geriatric care, to psychiatric and acute care, you will often be able to gain valuable insight into what it takes to work in each specific setting. Nursing homes, hospitals, residential care and rehabilitation are some of the options that could be open for exploration. You will pick up valuable skills along the way which will undoubtedly stand to you if/when you decide to apply for full-time employment.
Equal pay opportunities for all staff
Due to the AWD Act 2012, all agency staff must be paid at least equally to permanent staff in the facility they're working. In fact, agency staff can sometimes be paid a higher rate than the permanent staff depending on the agency's agreement with the client. So, you can rest easy knowing that you will be fairly compensated for your hard work, regardless of where you work.
Flexible hours
With agency work, you are not required to work a set number of hours per week. You simply let your consultant know your availability, and they will be in touch when they have shifts on your chosen days/nights. This means that even if you are already in full-time employment, you have the option of working with an agency to supplement your current income. Many agency staff who are not employed full-time, end up working ongoing in their favourite client, but with the added benefit of knowing they can choose their own availability. This is particularly useful for people with family commitments or student nurses with limited availability.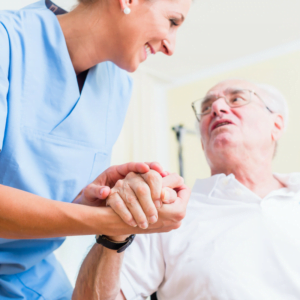 Potential permanent job
Working with an agency also opens the door for permanent employment with one of the agencies clients'. If you find yourself looking for a more concrete roster and have been working well within a specific client, there is always the possibility that the client will offer you a permanent contract. This has the added benefit of essentially being a trial run for both the client and the candidate, so there are no surprises for either side when you begin your permanent job. This also serves as a valuable networking experience as you meet large number of healthcare professionals in various settings.
Weekly payments and holiday pay
Often employers have monthly payroll which means you're waiting 4 weeks for your next pay-check. Agencies generally pay weekly, meaning you don't have to wait for the money you've earned. You're also entitled to holiday pay, which is accrued depending on how much you work. And you're free to take your holidays whenever you want – provided you give the notice stipulated in your contract.
While there can be certain downsides to agency work, such as the lack of guaranteed hours (shift availability depends on client demand/need), it's very clear that there are a lot of attractive benefits that will appeal to a large number of healthcare staff. Even if already in full-time employment, agency work can be an added bonus with many positives. If the above sounds appealing, feel free to get in touch with any of our fantastic healthcare recruiters for more information and to set up an interview.