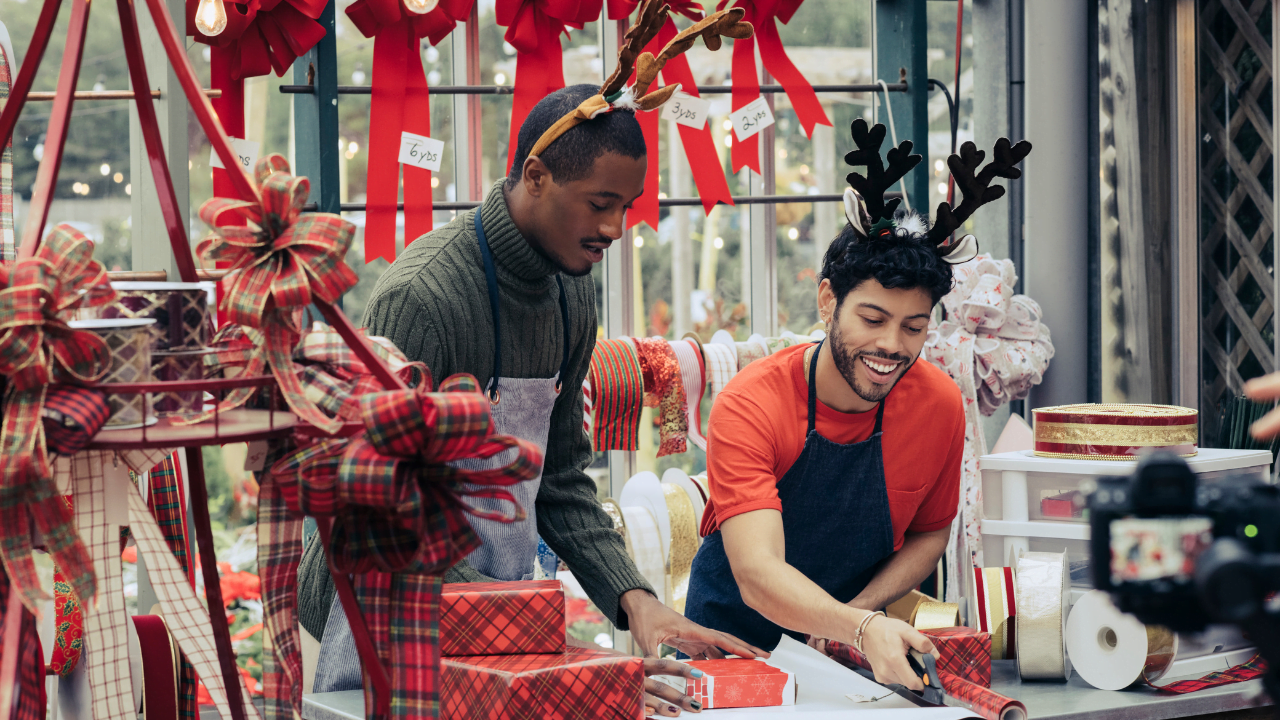 Our Director of Fashion & Non-Food Retail, Aislinn Lea, featured in the Q3 edition of Retail Excellence Ireland's Retail Times. Discussing how retailers can stay one step ahead and master this Golden Quarter, the most crucial period of the year for retailers. Aislinn provides insight on where retailers can best attract their seasonal staff, what to advertise and how to successfully execute and plan ahead.
As the Christmas bells begin to chime, retailers are not just thinking about decorations; they are meticulously planning their financial, operational, and strategic endeavours to make the most of Black Friday and the entire holiday season. One of the cornerstones of this preparation is assembling a dedicated and capable seasonal team who can ensure customer experiences are nothing short of exceptional, irrespective of how they choose to shop – be it through click and collect, online deliveries, or the brick-and-mortar in-store experience.
Attracting your seasonal team:
The Golden quarter is the most lucrative and challenging period for retailers. Attracting the right seasonal team is pivotal in achieving financial expectations and delivering outstanding shopping experiences to customers. Nevertheless, the challenges surrounding recruitment persist, whether it's for in-store sales, warehousing, or visual merchandising and having the right recruitment partner can help you achieve your financial expectations.
Word of Mouth – Encourage current employees to refer friends and family for seasonal positions. Their first-hand experience working at your store can be a powerful endorsement.
Open Days – Hosting recruitment events or open days is a fantastic way to give potential candidates an insight into the job and your company culture. These events can help individuals get a feel for the work environment and understand what makes your brand unique.
Utilise in-store and window signage to promote job openings – these signs should be sharp, eye-catching and should reflect your company's image and values.
Referral Schemes – Implementing a referral program can be a win-win situation. Offer vouchers or incentives to your existing employees for successfully referring new hires to your team.
Social Media is an indispensable tool for attracting potential employees – Platforms like Instagram, TikTok and Facebook can help you reach a wider audience.
What to advertise? It's vital to provide comprehensive information to potential candidates
Package: Clearly state the hourly rate and any additional benefits, such as lunch allowances, staff discounts, bonuses, or sales incentives. This can be a significant motivator for potential candidates.
Job Specification: Craft a concise yet compelling job specification that sets your opportunity apart from the competition. Highlight what makes your company unique.
When/Where: State the exact dates of the seasonal employment, as well as the location and contract hours. This ensures that candidates know exactly what they are signing up for.
Execution/Planning: To make your seasonal recruitment strategy work seamlessly, here are a few key considerations
Plan Ahead: Start your recruitment process well in advance of the Golden Quarter. Ensure that your team is in place before the rush begins to avoid last-minute staffing shortages.
Training: Develop a comprehensive training program to equip your seasonal staff with the skills and knowledge necessary to deliver exceptional customer service.
If you need assistance with permanent recruitment solutions, please contact Aislinn Lea at aislinn@excelrecruitment.com & for our temporary staffing solutions, contact Ciara Connolly at ciara@excelrecruitment.com.