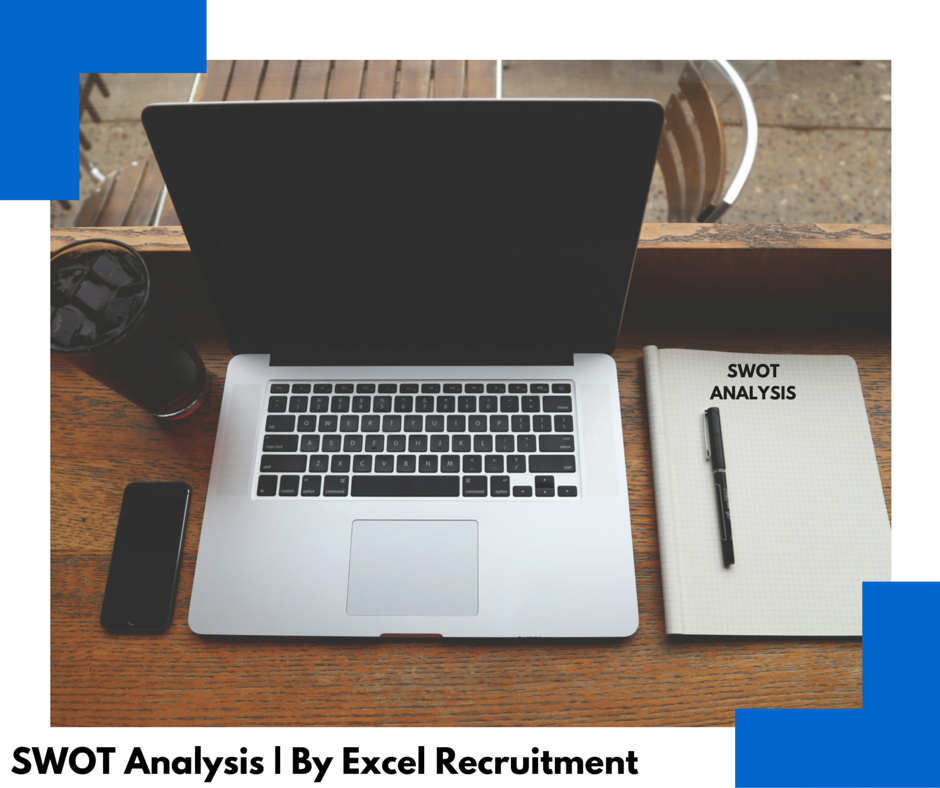 A SWOT Analysis/Matrix has become a common prerequisite for interviews. A SWOT analysis allows an employer to quickly ascertain the candidates understanding of their business, and the practical changes they could potentially bring.
An acronym for Strengths, Weaknesses, Opportunities and Threats, a SWOT analysis requires candidates to structure their planning methods, evaluating the business and shedding light on the opportunities and potential threats faced by businesses.
Strengths and Weaknesses are internal to the company.
Opportunities and Threats are external.
---
Strengths
(Internal / Positive Factors / Within Your Control)
Strengths will describe the positive, internal factors of the company that are within your control.
Questions to address
What is done well?
What advantage do you have versus competitors?
What factors add value or pitch the company above the rest?
People power. Are there influencers within the business, setting the pace verse other companies?
Think about location, distribution channels, education, training etc.
---
Weaknesses
(Internal / Negative Factors / Within Your Control)
These are to address aspects of the business that detract value. They need to be addressed and tackled in order to improve competitiveness, talent retention and to gain competitive advantage.
Questions to address
What areas need improvement?
What does the business lack, relative to competitors?
What factors are within your control to change?
Can you do anything better?
What causes problems or complaints?
---
Opportunities
(External / Positive Factors)
Here you will identify external, positive factors that will add value to the business and make it prosper.
Questions to address
Local events that can/will add value?
Would you benefit from targeted marketing, social media or promotional techniques?
Factors relating to the market.
Seasonal and trends specific to the business.
---
Threats
(External / Negative Factors)
Threats will be external factors beyond your control and that could be potential risks to business. While they cannot be controlled, they can be contained in advance and SWOT analysis will identify contingency plans that can be put to action.
What are your competitors doing?
What obstacles face your business?
Are there shifts in consumer behaviour, economy, local/national government etc?
Are there any changes in products, services or technology that may threaten you?
---
Internal Factors include
Financial resources
Human resources
Physical resources
Any access to natural resources
---
External Factors include
Market trends, technology and new products
Economic trends, local and national
Demographics
Strengths and Weaknesses tend to be analysis of present factors, while opportunities and threats are in the future
---
After your SWOT
Once you have completed a SWOT analysis, develop short and long term strategies from it. Use your effort and the results to develop strategies which will envelop and maximise positivity within the business and minimise the negative ones.
Split into short and long term.
Concentrate on what should be addresses immediately and action this.
What needs to be further researched?
What needs to be planned further?
The below are templates which you are free to download and edit. We highly recommend concentrating on the quality of the content above all else. From feedback, clients appreciate the personalised touch. Photos of individual stores and the specific brand are encouraged to get you SWOT analysis across.
Download SWOT Analysis templates