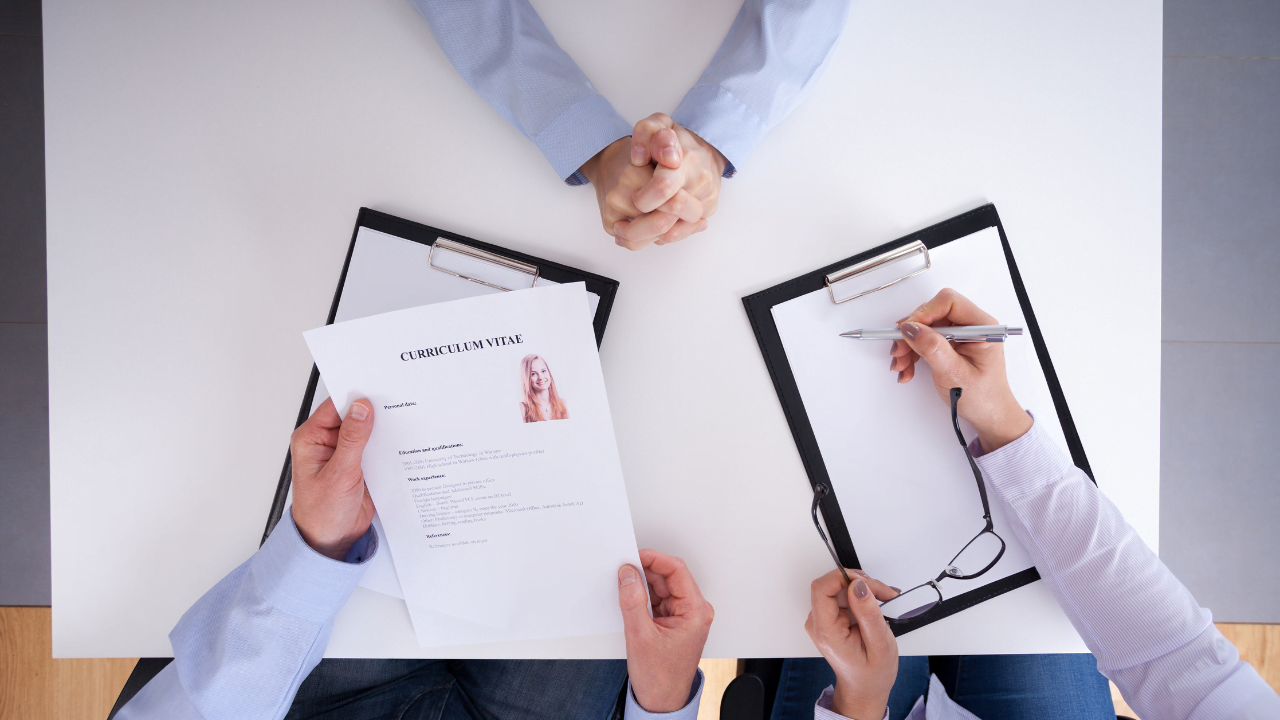 In the final installment of his three-part series our CEO, Barry Whelan, outlines eight more errors to avoid so that your CV doesn't speedily land in a recruiter's rejection pile.
Excel Recruitment is 20 years old this year, so we have been recruiting for quite some time and over those years, we must have seen every CV mistake there could be! When it comes to CVs, first impressions last and whether it is a candidate or employer's market, a large part of our jobs as recruiters is to filter CVs. On average, each recruiter only spends seven seconds scanning a CV to make the decision on whether to delve deeper or not. It is vital to avoid the mistakes that could mean the difference between acceptance and rejection.
Here are our final eight major errors to avoid:
Not filling in gaps
All the jobs you've listed on your CV need accurate dates, and you should avoid leaving any gaps unexplained as this is an immediate red flag for recruiters (I always ask, somewhat dryly, was the gap a spell in prison?). Gaps can signal that you're unreliable, lazy or not detail-orientated. If gaps exist, explain them. Whether you took the time out for travelling, illness, maternity leave, a gap year, or just for some time to yourself, make sure you explain this clearly and honestly. If you were to make it to the interview stage, it's very unlikely that the employer would ask you about it anyway.
Leaving out helpful information
While you don't want to include a whole load of irrelevant information in your CV, you also want to make sure you don't leave out anything that could potentially help with your application. Many people think it's not a good idea to add the jobs they had while at university, for example. However, these types of jobs are often great for gaining soft skills such as teamwork and empathy. All our recruiters consider soft skills highly important, and these jobs also demonstrate work ethic.
Making it too technical
This is not industry or role specific. You should keep in mind that the person who gives your CV its initial read through may not necessarily have knowledge in your specific job area or be familiar with complicated industry terms. Therefore, you should try to make sure that you avoid using too much technical jargon. When listing your previous work experience, it may also be helpful to explain who each company is. They may be well known to your contemporaries, but a recruiter might not know why working for them is impressive.
Including a headshot
While including a headshot on your CV is standard in some parts of the world, in Ireland it's not needed. Unless you're an actor, it's best to leave out the headshot, otherwise it will just make potential employers think you are egotistical or don't have a good grasp of workplace professionalism.
Using an unprofessional email address
How many times have we seen these! Ticklytoes99@… You know who you are! (Honestly!). Some of us have made a quirky email address at some point, but it's not a good idea to use it for work purposes. Your potential employers are unlikely to care that your email address is super-original or funny; they'll be more interested in seeing that you understand the importance of professionalism.
Poor choice of file name
Please don't just 'save as' and end up with a CV called 'CV template' or 'CV first draft'! When the time comes to send your CV, be sure to use a polished and positive file name. Your potential employer will be able to see the file name in the attachments, so show how you are detail-orientated enough to have given the file a suitable and professional-looking name.
Not being cautious with social media
We advise including your social media links as a way to add another layer of depth to your application, providing more transparency in allowing potential employers to get to know you. However, if you do choose to add these links, make sure there's nothing that portrays you in a bad light. Take the time to go through your pages and ensure there's nothing embarrassing and if need be, change your privacy settings.
Not sending a cover letter
Always, if possible, send a cover letter. While you should aim to make your CV as complete as possible, you still need to add a cover letter for each application. It may seem like wasted effort, but avoiding it is a mistake. It's your chance to go into more depth about your skills and experiences, and to show a little more of the 'real' you.
Please email info@excelrecruitment.com for more information or call 01 871 7676. You can check out all of our live jobs here.