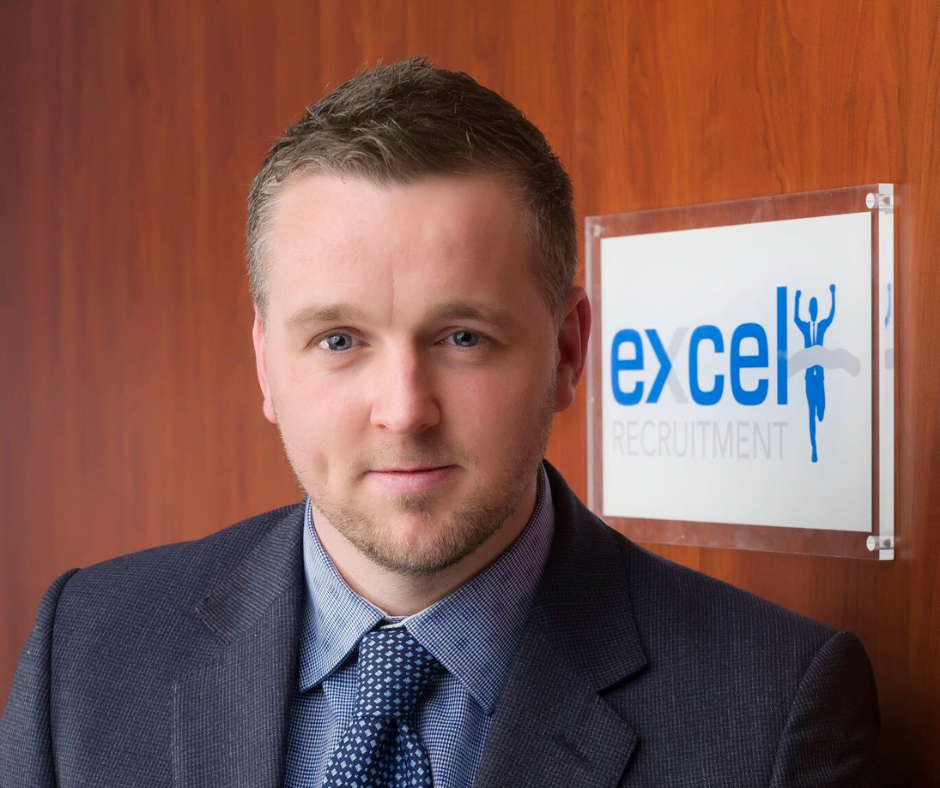 [et_pb_section fb_built="1″ _builder_version="3.22″][et_pb_row _builder_version="3.25″ background_size="initial" background_position="top_left" background_repeat="repeat"][et_pb_column type="4_4″ _builder_version="3.25″ custom_padding="|||" custom_padding__hover="|||"][et_pb_text _builder_version="3.27.4″ background_size="initial" background_position="top_left" background_repeat="repeat"]
Excel Recruitment has established a dedicated HR recruitment department to further support our client's needs. Head of HR Recruitment Sean Thomas breaks down just some of the reasons why great HR talent is a necessity not a bonus for retail businesses.
With
only 4 months left in 2019, we're continuing to see excellent growth in the
economy and the market shift towards full-employment. We are seeing people
prosper, building sites all over with new homes being built, banks' lending again
and young couples finally becoming homeowners. Excellent right? While retailers
across the country have reaped the benefits from all of this positive growth,
such a buoyant employment market is causing headaches for retailers of all
sizes when it comes to recruitment. An
experienced HR Manager can support owners and organisations in all industries
but below are just a few reasons why retail in particular should make HR a priority.
The customer is key
To
state the obvious, exceptional customer service is at the centre of any
successful retail business. The key to this is the front-line employees, the
people who are in direct contact with customers both instore and online. They
are the public face of the company and often, what customers remember most
about their experience of a brand. They are essentially ambassadors of the
brand and key to achieving customer service goals. This means making sure that
the workforce is properly trained in the appropriate skills and happy and
motivated to deliver exemplary service. This is where a solid HR team can
shine, not only in devising, co-ordinating and implementing complete 360
training for in-store teams but also in terms of ensuring employee engagement
and motivation, devising incentives for rewarding and recognising key staff or
planning team bonding exercises.
Turnover
Retail
can have a high rate of employee turnover due to seasonal demand, employing
high numbers of students who work part-time and then move on or people working
their way up the business quickly. High staff turnover can be time consuming
and expensive for businesses and can impact customer loyalty if customers keep
seeing a new face every time they enter your store. A solid HR management team
can keep turnover to a minimum by managing the interviewing process, asking the
right questions to ascertain how a potential hire will fit in with the existing
team and communicating the role and its responsibilities and requirements fully
to candidates being interviewed. This way, there's no surprises when the
candidate starts a job, for either them or the employer.
Seasonal Demand
Retailers
often experience fluctuations in staff numbers, such as needing to add
temporary staff in the run up to Christmas or summer to cope with increased
footfall. This can be stressful for businesses without sufficient HR support
trying to recruit large volumes of people quickly and for full-time workers who
may have to assist new colleagues thrown into the thick of it. Again, a
specialist and dedicated HR manager is the best person to manage this process,
highlighting to permanent staff what's expected of them and onboarding
temporary workers successfully.
For
both head office roles and on the floor in the stores, we are seeing exactly
how important it is having a strong HR manager with expertise in reward,
L&D and recruitment.
A strong
L&D leader can develop talented members of the team, giving them the
confidence to take the reins in the business or take up specific support roles
in other areas of the business. They can also assist a business in motivating
and retaining their top performers, leading to internal promotions and
increasing harmony within the store.
If you have any HR recruitment requirements or are an HR
professional on the lookout for a new move, get in touch with Sean today
at sean@excelrecruitment.com or call 01-8148747
[/et_pb_text][/et_pb_column][/et_pb_row][/et_pb_section]