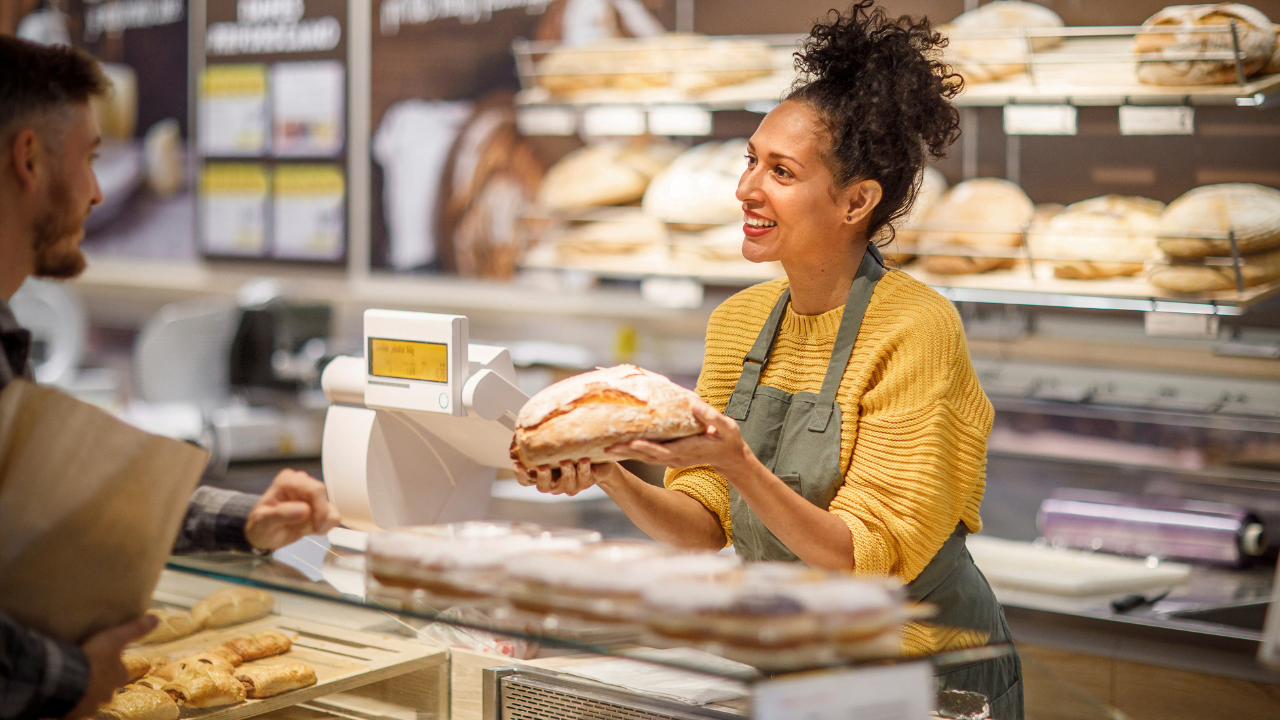 Our Director of Grocery Retail Recruitment, Nikki Murran, featured in the latest edition of ShelfLife Magazine to discuss the numerous advantages of making a career in retail. Highlighting that with limitless opportunities for progression, and countless new things to learn, a career in retail is much more than just 'a job in a shop'.
Retail jobs can get bad press and often do. It is an industry filled with hard-working employees, some on minimum wage, dealing in overwhelmingly busy stores and with an unpredictable public. However, this past month I have been asking retailers, and past retailers who now work on my team – what do you love about the industry? It's been inspiring hearing about their stories and their passion for the industry. So it prompted me to compile this list for anyone thinking of turning their part-time retail job into a full-scale career. Or indeed any store owners looking to convince their staff to take that leap with them.
Career kickstart
There are few other industries that will allow you to join with no experience, no further education and measure you solely on your ability and work ethic. Nearly every retailer, at every level I speak to, started their retail career during school, they enjoyed it, did well, and progressed. Not through their exam results or who they knew. Rather, based on how well they worked. Just because you are not a straight-A student does not mean you won't be a straight-A retailer!
Learning life-long skills
Dealing with customer complaints, handling money, learning about food safety or manual handling skills – regardless of your role in retail you will learn so many skills which will stand to you in every aspect of your life!
Teammates
Nothing brings people together more than working alongside each other toward a common goal. In every store in the country, you will find passionate, hard-working, dedicated teams of people. Usually, people who are warm, caring and outgoing, as this goes hand in hand with dealing with customers successfully, day after day and indeed year after year. In every store I have ever worked in, I have been overwhelmed by the talent and dedication of the teams I have worked alongside. I met so many people from outside my usual social circle, people from all walks of life, all nationalities, and all age ranges. It was always one of the best parts about working in retail as I got to understand so many different cultures and meet and build friendships with such a diverse group of fabulous people.
The customers
To be fair, this can sometimes be the biggest challenge, but often, it is one of the biggest rewards. I started my retail career in a local convenience store, in a quiet area, with an aging population. The boss said to me on my first day – "remember, for some of these customers you may be the only person they speak with today." That stuck with me for the next decade while I worked in retail and I gained so much from spending an extra moment or two with each customer who was looking for a connection. Not only did it help me to develop empathy but It brought me so much joy, laughter, and genuine pleasure.
Building confidence
Retail is the ultimate confidence builder. Working in retail gives you so many opportunities to excel in various tasks. From merchandising a section in the store, to helping a customer, achieving a sales target or just knowing you have done a solid day's work. People who have spent time in retail build a level of confidence that is difficult to replicate!
Something for everyone
The retail industry really does have something for everyone! Do you like physical work? Why not try out a Pack Out Manager job? Great with numbers? Stock control manager! Do you love people? In store HR Manager might be for you. A true Foodie? Fresh food manager it is! Do you love chatting with new people? Checkout supervisor may be your calling! Or perhaps you love doing a little of everything? Convenience management is for you so! There are endless possibilities, and most retailers will support their staff to find the right fit for them. Most managers work their way through many departments before they progress to store manager. If you are not sure what's right for you, find a good recruitment agency who will help you pinpoint your retail talents! (ahem)
Community
Many of the stores throughout Ireland are deeply embedded in their community. They often support local charities, sponsor the local GAA team, and provide spot prizes for the local school's annual raffle. It's a wonderful feeling being involved in your community and being part of your local retail team is a sure-fire way to make that happen!
Work-Life Balance
Retail employment can get a bad name when it comes to work life balance. But, in the past number of years, most retailers have reduced their contracted hours and many others offer much more flexibility. Because stores open longer than the usual 9-5 most retailers are finding that they can navigate their personal life, be it childcare or sports, with just a little flexibility from their employer. Many retailers work morning shifts and are home in time for training, whilst others drop the kids to school in plenty of time to make the start of their shift. Retail can be whatever you make it and with so many retail employers open to flexibility it really is a great fit for many!
Ownership
Regardless of how long you have worked in retail, for those who ask they will nearly always be given the opportunity for growth and ownership. Grocery stores work best when the teams running them each take responsibility for their own section, area, department or just the flower stand! You don't need to wait – as soon as you feel ready you can be sure any request for more will be met with enthusiasm and support from your manager!
Fabulous Irish product
You only have to look around any of the grocery stores here to see how most embrace beautiful local Irish products and help small businesses bring them to wider markets. For those with a passion for food, working in this space gives a lovely opportunity to work with some amazing brands and fabulous products.
Limitless progression
You can start your retail career as a sales assistant or trainee and steadily climb the ranks to Store Manager, Regional Manager, or Fresh Food Area Manager to name but a few. In fact, most of the senior retailers in the country started as Sales Assistants. Many retailers will help you through college, others offer outstanding training programs, in everything from HR to Food safety, while others still will offer apprenticeships in Butchery and Baking. The sky really is the limit and for those willing to work hard and learn your career path, really is in your hands!
You can check out this feature in the most recent addition of ShelfLife Magazine here. For more information call us on 01 814 8747 or email nikki@excelrecruitment.com
You can view all of our live jobs here