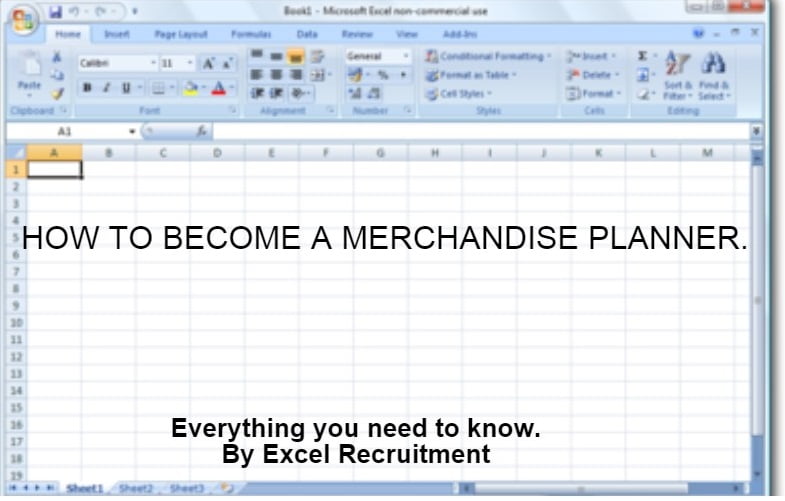 Do you get annoyed when you walk into a shop and can't find a pair of jeans in your size? Merchandise Planners or Merchandisers are responsible for ensuring that the right amount of stock and enough of each size is available for the store in question. They must recognise the selling potential in products that buyers want to sell in the department. A Merchandise Planner will plan sales in accordance with this to drive profit. Find out more about what they do here.
The aim ultimately is to achieve better sales results than the previous year. Merchandisers essentially hold the purse strings of a department, responsible for having the right stock, in the right place at the right time to maximise sales and to minimise mark down. With the buyer, they will look at past performance and future trends, to predict what items will sell best and plan accordingly. Because of this Merchandisers need to be highly numerical, commercially minded and analytical. They must possess the ability to work in a fast-paced and ever-changing retail office environment.
As a merchandiser you'll be an integral part of driving the bottom line results and sales by making commercial decisions about stock positioning and quantities. With your numerical expertise, ability to analyse sales data and ability to work closely with stores, suppliers and distribution teams in the business, you'll ensure the best sales performance is consistently achieved.
Merchandise Planners will think and solve logically – they will have reasoning and an ability to come to commercial and financial decisions based on accurate information accumulated from analysing reports and figures.
Merchandiser's skill-set
Identify trading priorities, opportunities and challenges
Relevant work experience and/or business related degree/course
Ability to analyse & interpret data
Commercially aware with a trading focus
Good communication and organisational skills
High proficiency using Microsoft Office programs – Excel in particular
As a recruiter, the type of people we put forward for trainee merchandising roles ideally would have the following key things on their CV….
A Fashion buying & merchandising course or a business/finance related degree – there are a lot of these available so shop around. Some are affiliated with the major retailers so it can be a good way to gain an internship and perhaps a job. Do your research and explore which is the best one for you. Try and speak to ex-students if you can and see what they are up to post course.
Retail experience (even if part time during school or college)
Office experience – this can show your IT skills, using internal systems, proficiency using Microsoft Office programs – Excel in particular – can you use Pivot Tables and VLOOKUPs?