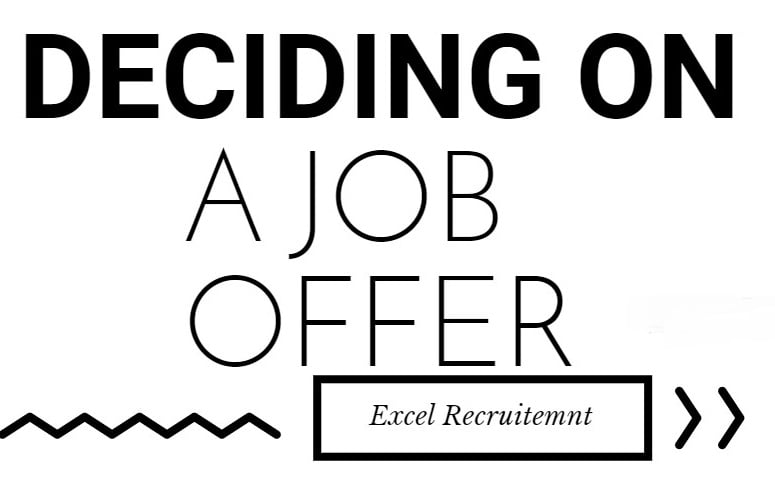 Negotiation is a critical skill to possess during your job offer. It cannot be overlooked as it is the one time you will have the chance to lay out agreed terms and conditions that both you and your employer agree on. Getting it right is crucial. It is imperative that both parties are happy from the beginning, establishing good rapport and working towards the mutual benefit of the company.
Find out extensively the particulars of employment and the job offer:
Be sure to get these in writing. It's standard practice and not an unreasonable request to ask for these to be clarified. Some of these particulars will include:
The salary
Exact location of the job – If travel occurs, can you accrue travel reimbursement and of how much?
Is there local reimbursement if relocating specifically for the job
What exactly are the 'other benefits' that were stipulated in the job advertisement and mentioned in the interview
What is the starting date
What is the pay pattern (weekly, fortnightly, monthly..?)
Is there a signing on bonus..?
To some it may appear quite brazen of someone to ask these request after only securing the job. Once they are addressed diplomatically, they will alleviate any miscommunication that may fall into place further down the line. It is in the employers benefit that you are made aware of them.
Negotiate a time frame for giving a definitive answer
When you are laid out with an offer take time to process it. Although it is sometimes hard, particularly when you are moving up the career ladder in terms of progress and salary, you need to understand the intrinsic value of the offer. Give yourself enough time to seriously think about it rationally. Any employer who has made the conscious effort to put you through often extensive interviews will be ok with someone taking a few days to ponder over a decision. Again having decorum and diplomacy will serve you well when questioning it.
'I appreciate your offer and I'm very excited about starting. However I'm currently still waiting to hear back from other organizations. Can we discuss the offer again in a week?'
'Thank you so much for the offer. I would like to take a day or two decide and discuss the particulars with my husband / wife / partner.'
Don't be afraid to talk with the Hiring Manager to gauge the company's expectations for hearing back and try to reach a middle ground. Don't start the negotiation process over the phone, or worse, over email. It's harder to say "no" to someone in person than it is over the phone. If the position is to be filled immediately, you may want to give them an answer sooner rather than later. A reasonable amount of time can vary from anywhere between a day to a week.
Think cohesively. Does this package encapsulate what you expected and also what you need to succeed and transition easily in the company? These factors include:
Individual Needs

Does the job satisfy your intellectual needs, creativity, and natural curiosity?
Do you think you could fit in with the company culture?
Would you be motivated about and excited for work?
Family Needs

Is the job likely to be compatible with your family duties and interests?
Is the job geographically close enough to give you enough time to spend at home?
Can you imagine your family interacting with other families in the company?
Career Goals

Can you imagine furthering your career with the organization?
Is there room for growth? Do they offer competitive training, job experience, and pay to make this a "step up" from where you were before?
Is there job security?