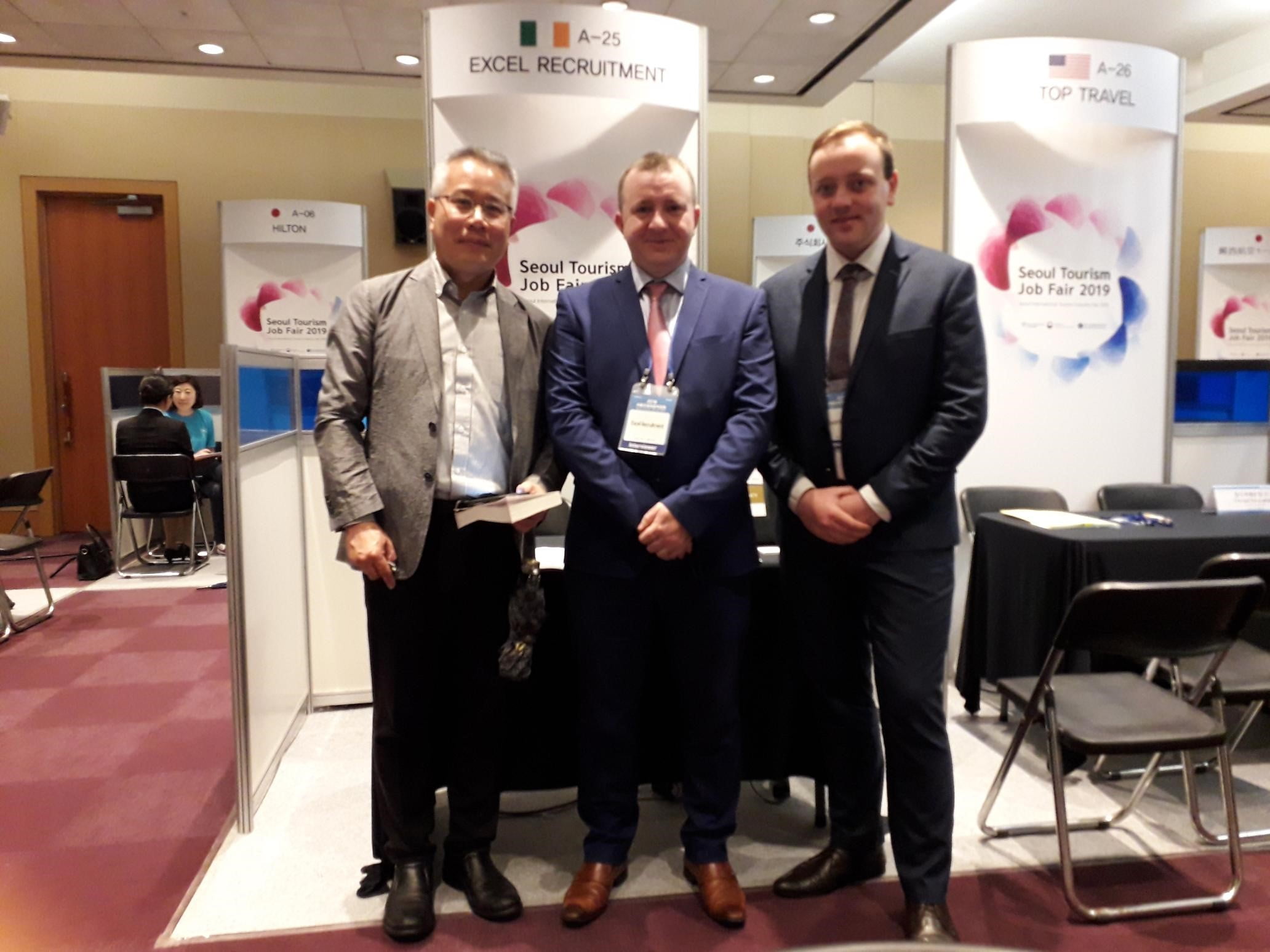 It's a continuous loop: hospitality businesses cry out for chefs, everyone points to different causes and solutions, nothing really happens and businesses remain in desperate need with the chef crisis.
While there are many proposed long-term action plans from governments, industry experts and think groups about how to solve the chef crisis going forward, none of these will put chefs in the kitchens of under-pressure businesses now. Last year, I was delighted to be asked to head to South Korea with the Restaurants Association of Ireland on a specialist chef recruitment drive. The trip turned out to be hugely successful we recruited fantastic chefs for own temporary chef team who over the past year have worked across Dublin for many of our clients. They have settled in nicely to life in Ireland and feedback from our clients regarding their work ethic and skill level has been fantastic. All of our client's teams have loved the opportunity to learn from them about different techniques and about South Korean and other Asian cuisines.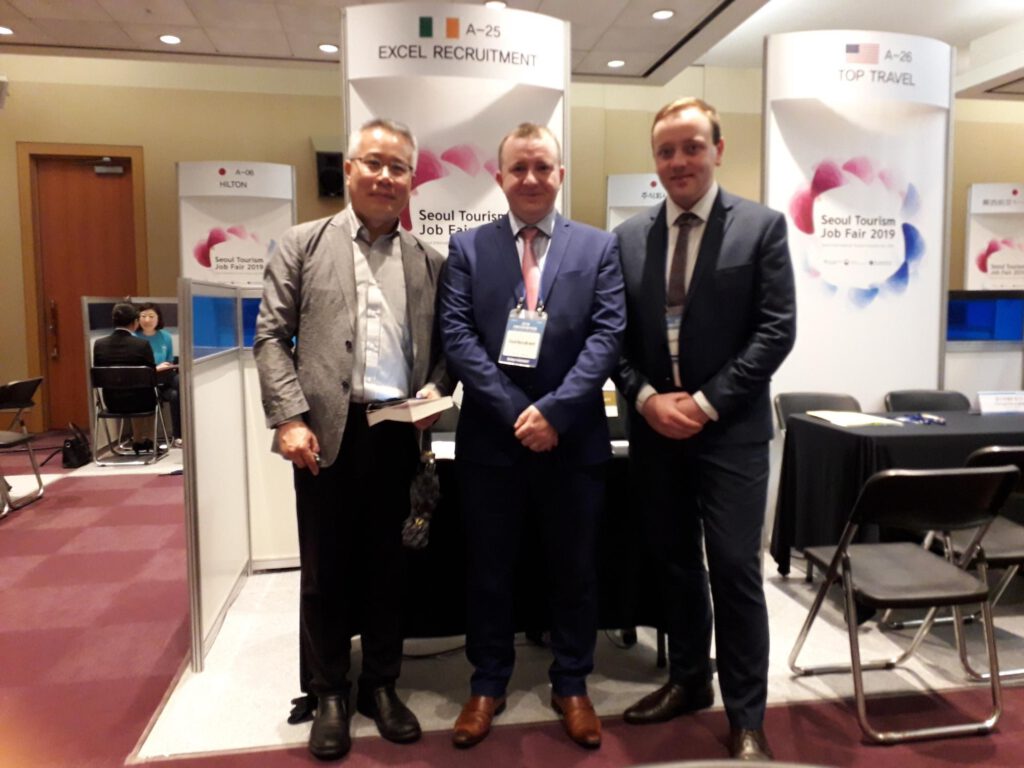 Needless to say, when the opportunity arose again, I jumped at the chance. This time along with myself and RAI CEO Adrian Cummins, Excel's very own Brian Nixon also made the trip. Brian has become something of an expert in recruiting chefs from abroad and the visa process over the last year, handling the administrative process for both our own chefs' visas from start to finish. There are a number of steps to getting chefs over from Korea and into Irish kitchens, but Brian is the number 1 expert in Ireland for chef work permits and knows the minute details of each part of the process.
We again attended the World Job+ Recruitment Fair to meet and interview chefs who are interested in coming to Ireland on the Chef Work Permit scheme. As most people know, new regulations came into effect in March of last year, removing some chef grades from the ineligible occupations list and making it easier to recruit chefs from outside the EU. There is an overall quota of 610 employment permits available each year. Alongside meeting with the chefs themselves. Since returning from Korea, we have already placed nearly all the chefs we met in Korea with clients nationwide but we have a few really great candidates left and are in the process of matching them with potential employers.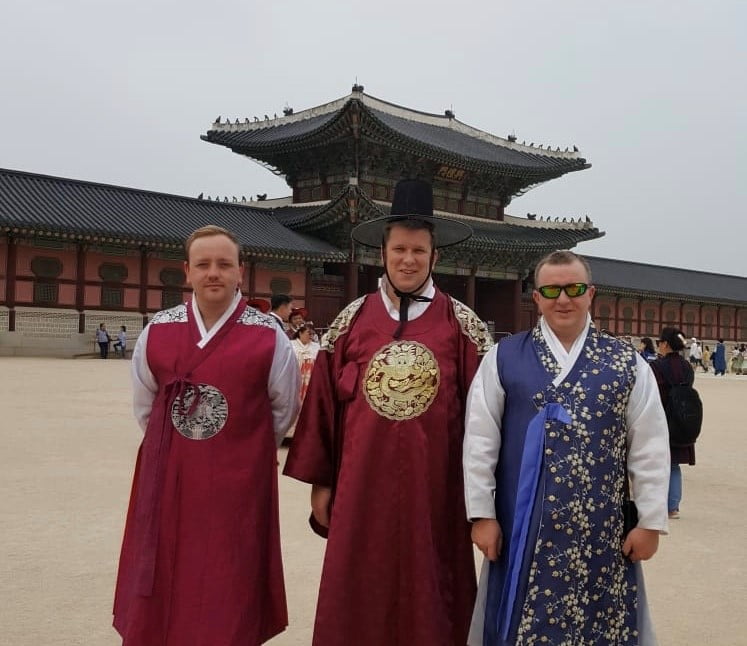 Brian and myself also met with a number of Korean officials, including Chang Gyun Jaegal, the head of the leader in the Korean food services industry, a major group with over 400,000 restaurants to discuss the further cooperation and commitment between Irish businesses and Korean jobseekers.
If you are struggling to hire Chefs or retain them for long periods and want to find out about how Excel Recruitment can help you through the work permit process please do not hesitate to contact me for more details.