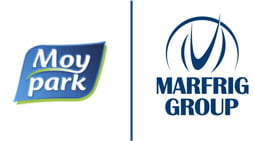 The world's largest meat packer JBS, has bought Moy Park in Northern Ireland. The Brazilian meat packing company acquired Moy Park from its owners Marfrig Global Foods for about $1.5 billion.
Marfrig expressed how the sale would enable them to significantly reduce their debt and allow a higher focus on pursuing growth opportunities. The transaction is still subject to approval from relevant authorities, but is expected to be signed by the end of 2015.
Moy Park have their headquarters in Craigavon Co. Armagh and is Northern Ireland's largest private sector employer. They employ 12,000 staff across Ireland, Britain and mainland Europe. It accounted for 26pc of Marfrig's revenues and has consistently shown annual growth with revenues of €1.9bn recorded last year.
Source: http://www.businessandleadership.com/business/item/51078-worlds-largest-meat-packer