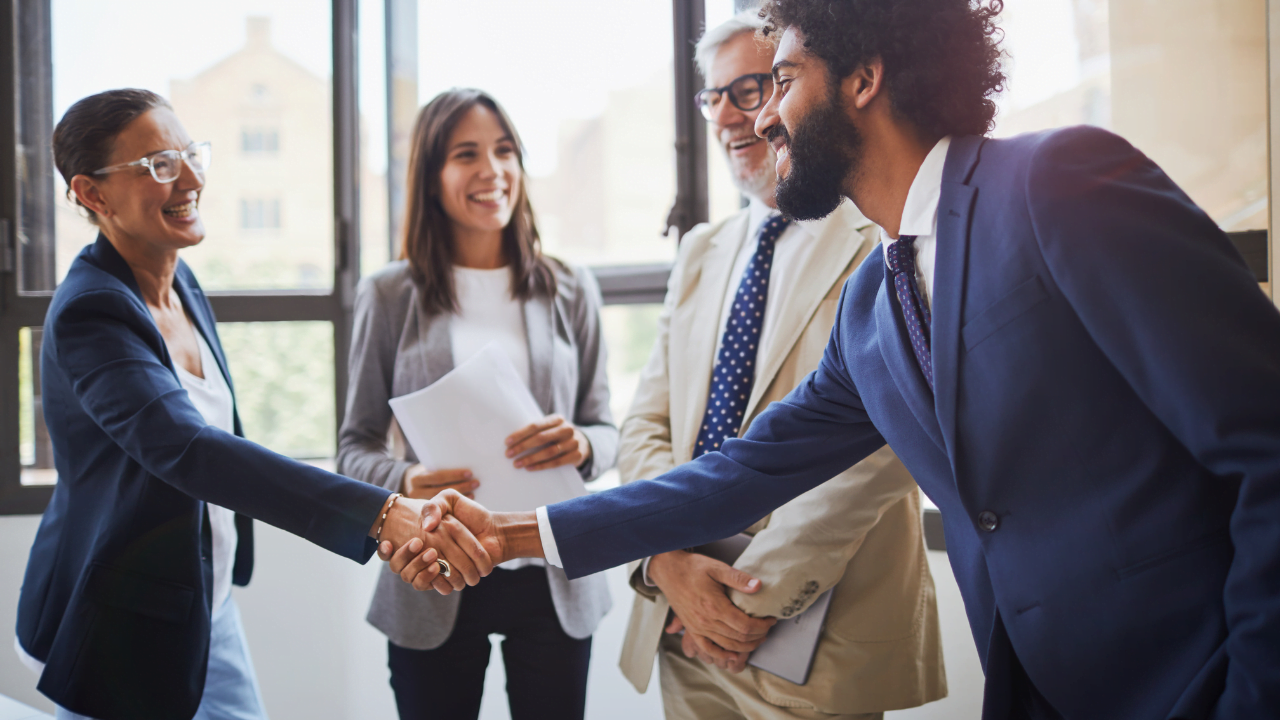 Having grown up in the world of independent retail, our Director of Grocery Retail, Nikki Murran, has first-hand knowledge of the difference employing a recruitment agency can make in the quest for good staff. Highlighting the advantages in the article below.
With many retailers still reeling from the cost increases they have shouldered in the last couple of years it's understandable that they may take pause before committing to paying a recruitment fee for a new hire. Now, I may be biased, (actually I am definitely biased) but, from over a decade of experience and client feedback I absolutely see it as money well spent. Here are the reasons why:
Industry experts and market insights
When you partner with an agency, you should choose one who are specialists in their field. Or, have a specialist department that recruit for your field. My team all come from grocery retail. We all know a good store manager when we see one, we all know the difference between a deli manager and a deli supervisor, a scratch baker, and a confectioner. In the same way that my colleague who runs the fashion department can recognise the difference between a high street retailer and a luxury one! It's what we do!
Having an industry expert recruiter on your side means they always have a read of the current market. They should keep you updated on salary trends in the market or what candidates are looking for to make a move. They should give you direction, guidance, or feedback when you register a job, making sure you are putting your store in the best position to attract the best candidates. This is surprisingly rarely about money – often it's some flexibility around shift patterns, contracted hours, job titles, or review periods. But the point is, a good recruitment partner will help you frame your job to make it as attractive as possible, without forcing you outside of your budget!
A good rule of thumb here is if a recruitment agency hasn't compiled a salary survey specific to your industry each year for the past couple of years, they are unlikely to be a real expert in that field.
Employer branding
With the Irish market hovering around the perfect unemployment mark the last couple of months – now is more important than ever to make sure your brand as an employer is landing well. A good agency will likely have a read of the market perceptions about your brand and will give you some honest feedback when asked. A great agency will help shape your employer brand message and project it out into the market.
We make it a point to find out all the great things about your store and role and use these to help attract the best candidates for you.
Talent pool
If you are advertising for your current open role, chances are you are confined to candidates who are job-seeking this week, candidates who are applying for roles that match their experience, candidates who are applying to the salary range you have on offer, and candidates who managed to find your job ad amongst 100's of others. It's a pretty narrow field when you think of it like that.
Excel Recruitment has over 90,000 candidates on our database. The vast majority of placements we make, come, not from candidates who apply at the right time, for the right role. Rather, they are from candidates who applied over the last year or so and spoke at length to a recruiter about their experience and skill set and what they are looking for in their next move. When we get the right role in – we then reach out to the right candidate – it's like a jigsaw! So, we deal with a much larger pool of candidates for your job than you could likely hope to.
We also love the saying "Great people know great people." Most of my own placements come through recommendations, clients recommend me to each other, and candidates do the same. In fact, most of my conversations seem to start with "such and such" passed me on your number!
Bang for your buck!
I grew up in the world of independent retail. When our family store was looking to recruit a new store manager, maybe 15 years ago now, I knew the money to cover that was coming, not from some head office fund, but out of the store's bottom line. With this in mind, I was sure that we should try to find the right candidate ourselves before trying an agency.
We spent a considerable amount of money on advertising; in a newspaper, two online job boards and on a radio station. We spent hours sifting through applications and met every applicant who had ever worked in retail management. It was all a waste of money and time. When we reached out to Excel Recruitment (plug, sorry – but we did!) they had candidates for us within a week. The guy we hired increased the margin within 6 months, and more than covered the fee we had paid.
Really, in a management or specialist role, when you compare the cost of the placement to the value that candidate will bring to your bottom line it's a no-brainer! Especially considering if you don't hire someone you don't pay anything!
Hassle-free
Time is the one thing every retailer I know is short on. Using an agency means that after one detailed phone call, you have a team of recruiters working on your role. They will advertise your job, source candidates, sell them the benefits of your business, set up interviews, follow up on feedback, offer the job at your direction, deal with messy counter offers, and complete verified reference checks. They basically take most of the pain out of the recruitment process for you!
You can check out this feature in the most recent addition of ShelfLife Magazine here. For more information call us on 01 814 8747 or email nikki@excelrecruitment.com
You can view all of our live jobs here