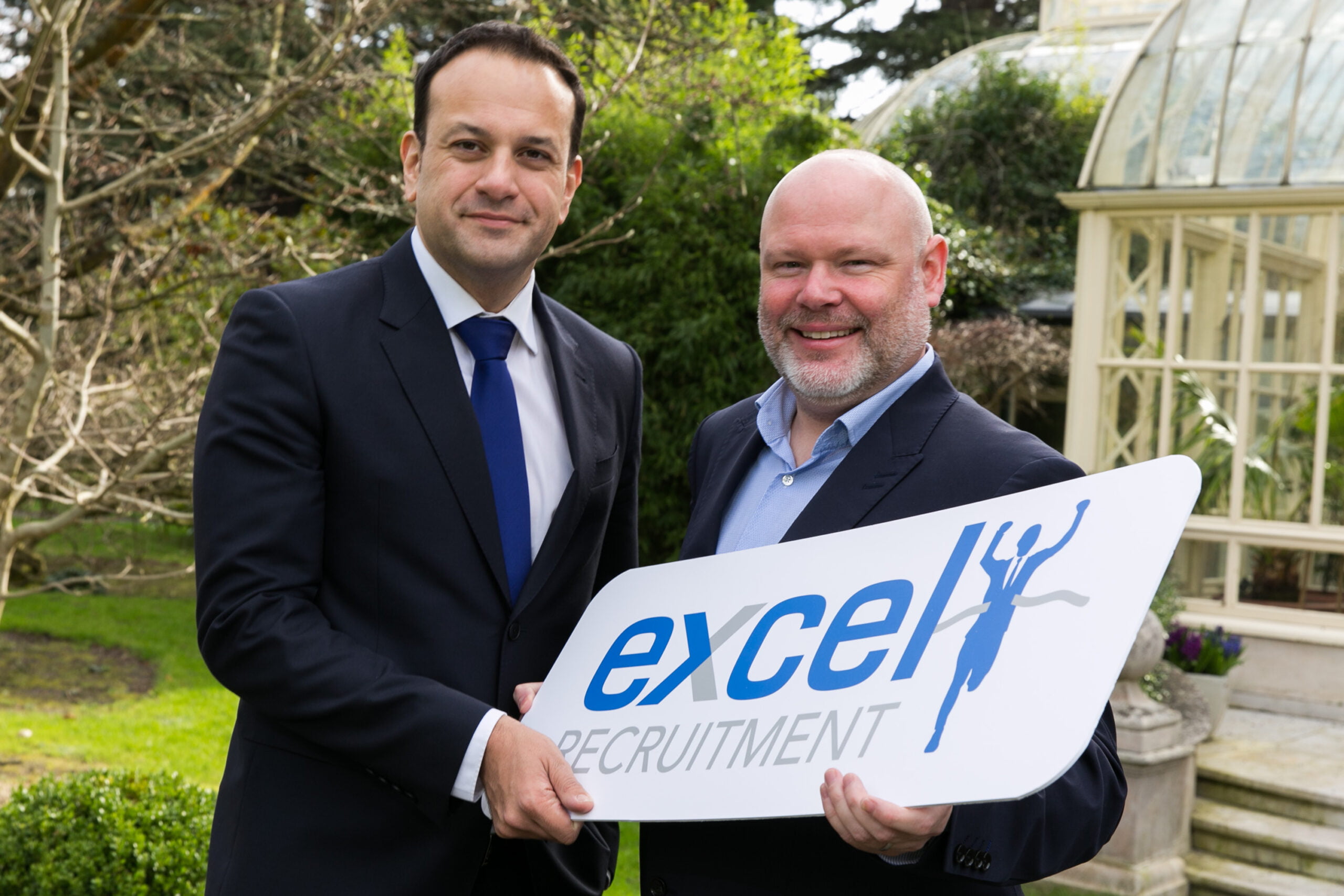 CEO of Excel Recruitment Barry Whelan was delighted to take part in the launch of Feeding's Ireland Future 2017 along with Minister for Social Protection, Leo Varadkar yesterday. The launch took place in the idyllic Farmleigh in Dublin's Phoenix Park and was attended by participating companies, all committed to helping young job seekers.
Excel Recruitment are delighted to be partaking in this worthy initiative for another year. The initiative is facilitated by the ECR and takes place from March 20th-31st. The 'Skills for Work Week' places young unemployed people aged 18-24 in skill centres across the country, equipping them with CV workshops, interview preparation, HR resources and first-hand experience on the retail industry in Ireland.
Excel Recruitment are delighted to welcome 20 prospective jobseekers to our offices in the Skills to Work Week. During the participant's time with us, we will show them the daily ins and outs of placing candidates in the best grocery retailers throughout Ireland. They will receive expert advice on how to approach their job hunt, best in digital practices, how to present their CV and top tips on how to succeed in a wide range of interview styles. Each participant will also come away with a CV overseen and overhauled by one of our team of retail recruitment professionals.
Some of the largest names throughout Ireland are taking place in Feeding Ireland's Future 2017, now in its fourth year. This year, Youthreach, the training and work experience programme run by the Department of Education and Skills, will provide skills sessions to early school leavers in 13 centres throughout the country.
Follow along with all or plans on our Facebook, Twitter, using the hashtag #FIF2017.