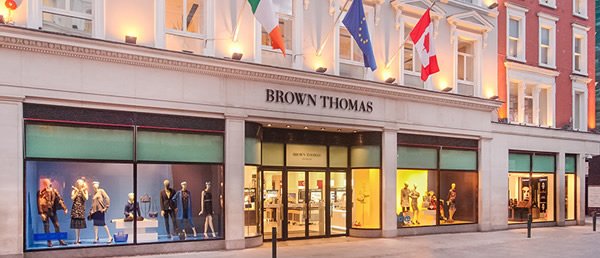 Brown Thomas on Dublin's Grafton Street have begun a €1.5 million revamp to their flagship department store. Hoarding has been erected over the last few weeks as repairs begin on the building's exterior. It includes work to the brickwork and water damage.
The work is all part of an estimated €20 million refurbishment programme which aims to modernise the iconic store. The work will take 12 weeks to complete and will include work to their South William Street and Clarendon street entrances.
The work has been planned carefully and will not affect business. It has been planned meticulously, so as not to disturb the shopping day. Managing Director Stephen Sealy said "If you plan it carefully it won't affect the business. "It will cost us about €1.5 million but it's the right thing to do. Ultimately, it's an investment in the future of the business."
Brown Thomas have seen a lift in sales of late. They have stores across in Dublin, Cork, limerick and Galway and BT2 outlets in Grafton Street, Henry Street, Dundrum and Blanchardstown. In 2014 Brown Thomas had a profit of €4.7 million.