Ten Irish food and drink companies will join the first FoodService Academy, a partnership between Musgrave Marketplace and Bord Bía. Launching today, March 30th, it aims to help small food and drink businesses develop within the Irish market.
Musgrave Marketplace currently works with over 6,000 clients on a weekly bases. The aim of the Academy is to envelop and educate small business which will allow them to achieve growth within Musgrave Marketplace food service businesses. FoodService specialist for Bord Bía Maureen Gahan said ''Bord Bia is delighted to work with Musgrave Marketplace for the first time on the inaugural FoodService Academy, looking to grow the sales of small businesses in the market. The FoodService market is delivering real growth and value for Irish food and drink companies''.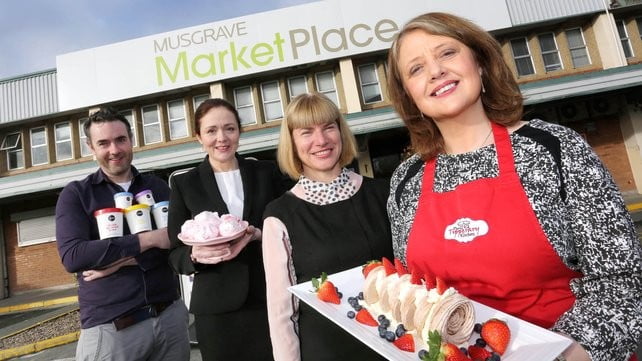 Sheena Forde who is Trading Manager at Musgrave Marketplace commented "As the largest and fastest growing wholesaler in Ireland, we are ideally placed to understand the needs of the FoodService market and, as an Irish family business, we are delighted to work with small Irish manufacturers, many of which are family owned, to give them a head start in the market."
The 'out of home food market' which references small food and drink companies is worth €6.37billion and is expected to grow to €6.9billion by 2018. Blanco Nino, Nobó, Tipperary Kitchen and Secret Recipe are amongst those who will benefit from the FoodService Academy.
Image via RTE.ie